Supporting Independent Businesses for 24 Years
CONGRATULATIONS for being a business owner.  Thank you for taking the risks; you are helping all of us.
Find the link below to "The Business Behind the Business" and discover something you may not have realized about all business.  What seems to be missing from university courses, college classes and business hands-on training  workshops?

None addresses the REAL problems that kill businesses.
Your CORE BUSINESS is completely unique to you. As is everybody else's CORE BUSINESS unique to them. Everything was fine and looking good! No problems–until after your first sales. Then, little issues propped up:
How to keep track of the cash flow;
How to get the bills paid;
How do you deal with the paperwork.  After all, you you didn't go into business to do paperwork, did you?
Big Companies have learned to deal with these issues.  Would you be surprised to know they do it differently than most independent businesses?  They do it by taking control.  They do it with qualified staffing.  They do it by designing the business both offensively and defensively.  Think about it, sometimes, situations occur and you have to be prepared to defend the business.
You can learn this, too.
When you learn how to deal with all the 'business behind the business' life gets good.  You will love being in business again.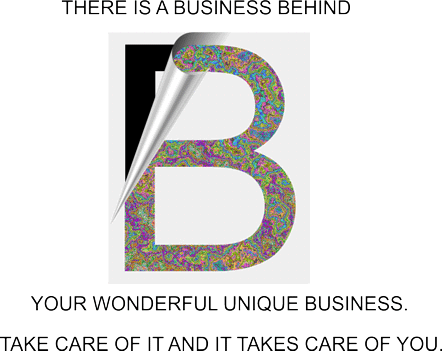 WE'VE LEARNED TO HELP BUSINESS MOVE TO THE NEXT LEVEL
My name is Richard and our business is helping your business. Whether you are just getting started or you are already well-established, the next level beckons.
NO MATTER WHAT YOUR BUSINESS IS
You've already designed the core.  The better you design the "business behind your business" the better your life will be.  We can help with a 10 minute phone call —on our dime.
1-877-627-7761
84% of businesses fail in the first two years
Only 3% survive to 5 years.  Only a small few live to make real money.
Furthermore, when a business fails, it can take everything with it including you.
Live well and prosper. Is it really possible?